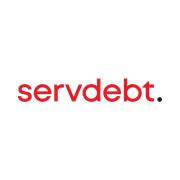 About us
Since its inception in 2007, managing initially €43 million in credit, Servdebt has experienced unparalleled growth in the Portuguese loan servicing market. Based in Lisbon, with branch offices in Porto and Madrid, Servdebt has achieved market leadership in the acquisition, management and recovery of non-performing loans.
Having developed and implemented its own system and applications whilst abiding to the higher standard of market practices, Servdebt currently manages approximately €5.2 billion in assets comprised of all types of credit and possesses a client portfolio including not only major international investors, as well as the largest financial institutions operating in the Iberian market.
Servdebt currently employs around 400 qualified professionals across multidisciplinary teams that are specifically assigned to each customer, allowing Servdebt/ us to provide integrated services ranging from the acquisition and management of distressed debt portfolios as well as the management of real estate assets.