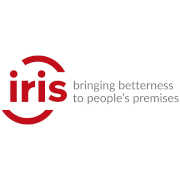 About us
Wie is Iris?
Misschien maak jij binnenkort deel uit van ons team?
Onze medewerkers, die de kern van ons bedrijf vormen, zijn onze belangrijkste troeven om onze ambitie met succes uit te voeren: "Bringing beterness to people's premises". We zien het als onze belangrijkste opdracht om ervoor te zorgen dat onze klanten en medewerkers in een zorgeloze context het beste van zichzelf kunnen geven. Onze mensen krijgen dingen gedaan en komen hun beloften na. Dankzij de diversiteit van onze activiteiten, beroepen en onze geografische aanwezigheid, bieden we elke medewerker diverse opportuniteiten aan en geven we je de nodige ondersteuning in elke fase van uw carrière.
De groep Iris werd in 1946 opgericht als een familiebedrijf voor industriële schilderwerken en is uitgegroeid tot één van de belangrijkste Belgische dienstverlenende bedrijven in facilitaire (facility solutions), industriële (industry solutions) en HVAC (technical building services) diensten.
Iris biedt een breed scala aan diensten aan zoals schoonmaak, groenvoorziening, office management, klusjesdienst, industriële schilderwerken en het beheer en onderhoud van technische installaties.
Interesse? Stuur je CV snel door.
Na een eerste cv-screening word je uitgenodigd voor een interview met onze recruiter en/of de teamleider. Als het eerst gesprek positief is, word je gecontacteerd voor een tweede interview en mogelijkerwijs een test of een assessment. Zodra deze stappen met succes zijn voltooid, krijg je een contractvoorstel om zo deel uit te maken van ons team.
INDUSTRIEEL SCHILDER (Doel)