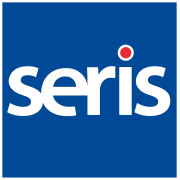 About us
Start of a fascinating century long story... Read more
WORKING WITH SERIS: WHY?
SERIS is, within its areas of expertise, the most innovative and progressive company in Belgium and far beyond.
Working for SERIS has its benefits. You work for a financially healthy company that can offer job security and stability. SERIS emanates reliability. We can present excellent references, which motivates and stimulates people.
We share a number of core values, regardless of the division in which you'll be working. These core values are respect, sharing, discipline and dynamism. You must be willing to support these values, for which you will get a lot in return. Think of a fair chance, a team of colleagues who really welcome you and career opportunities if you prove to deserve them. Read more
Sounds promising, doesn't it? We look forward to welcome you as our new colleague!
Docent M/V/X Algemeen bekwaamheidsattest bewakingsagent Hoofdstuk 1