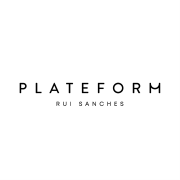 O nás
Plateform is a multi-brand group with over 20 years of experience in the portuguese market. A platform with the goal to create original innovative concepts and to place equal emphasis on intrinsically different brands. Its enterprising spirit embraces both the rapid rise of fast casual and the details of haute cuisine.
Created in 1998 by Rui Sanches, who inaugurated in the same year the first Vitaminas restaurant, in Lisbon, a pioneering concept for healthy eating in Portugal. Plateform is committed to a path oriented by innovation, quality and attention to detail, whilst maintaining a broad portfolio of brands with emphasis on compelling and differentiated identities.
In its restaurant portfolio there are 24 brands, 22 owned and 2 international. From the shopping center to the street, the cobblestone sidewalk to Michelin stars, Plateform is constantly creating unique gastronomic universes to enhance the future of Portugal's restaurant industry.
Empregado de Mesa (m/f) - Honest Greens - Porto