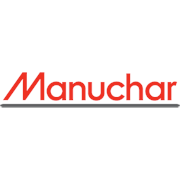 About us

Manuchar is a worldwide trader of various commodities and a distributor of commodity chemicals, with headquarters in Antwerp, Belgium. We operate in more than 35 countries and have our own local infrastructure in over 160 locations, mainly in emerging markets.
Our trading activities cover chemicals, steel, plastics, pharmaceuticals, wood, spare parts, paper and cement. In our chemical distribution we cover the end-to-end supply chain, including: sourcing, maritime transport, local warehousing, transportation & sales.
Our entrepreneurial spirit has grown Manuchar's annual revenues to over 1.5 billion dollars. But what makes us special is our local knowledge of emerging markets. Our +2000 strong workforce connects suppliers to consumers all over the world.
The ingredients of our success? We know the products, markets, global & local logistical solutions and have the necessary financing capabilities. But most of all ... we have the people that make it work!
For more info please visit our website www.manuchar.com