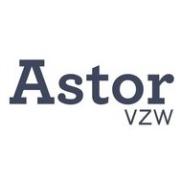 About us
Astor biedt kwaliteitsvolle en betaalbare woningen, zorgvuldig ontworpen in zorgzame buurten.
Wil je levenslang een mooie, comfortabele en betaalbare woning in je vertrouwde buurt, waar allerhande winkels, diensten en voorzieningen dichtbij zijn? Astor is er voor iedereen, met specifieke aandacht voor ouderen en al diegene die zorg en ondersteuning wensen, of die vooruitziend zijn naar de dag waarop dat zo zal zijn. Astor is er ook voor mensen die zich beter voelen in een groepswoning vanwege het contact met medebewoners of de nabijheid van zorgverleners.
Astor biedt een woning voor iedereen, zonder onderscheid, ongeacht de zorgbehoefte, individueel, als koppel of in groep. Koppels kunnen dus blijven samenwonen. Bewoners hoeven niet te verhuizen naar een groepswoning als hun zorgvraag stijgt. Al hebben ze wel die mogelijkheid indien dat hun welzijn zou verhogen. In dat geval vindt er slechts een beperkte verhuis plaats binnen hetzelfde gebouw, op dezelfde site of bij lokale zorgpartners.