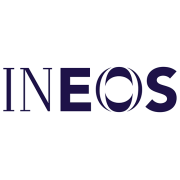 About us
INEOS is one of the largest petrochemical companies in the world, employing around 22,000 people across 183 sites in 26 countries. With annual sales of $60bn, we have grown rapidly in the petrochemicals sector over the past 20 years. In many of the markets we operate in we are number one in the world. In Belgium, we have 11 sites: Doel, Brussels, Feluy, Geel, Jemeppe-sur-Sambre, Lillo (2), Neder-over-Heembeek, Zandvliet (2) and Zwijndrecht. We continue to grow and have recently announced a €3 billion investment (Project ONE) in Antwerp, the first new cracker to be built in Europe for 20 years. Project ONE is an absolute pioneer in chemistry through the use of the latest technologies in the field of energy efficiency. The result is a considerably lower carbon footprint.
The focus of production in Belgium is on intermediary products, plastics and specialties. INEOS products make a significant contribution to saving lives, improving health and enhancing living standards for people around the world.
We are a unique, non-hierarchical organization. If you thrive on a challenge and are prepared to push yourself, then INEOS' open and direct approach to business will give you the opportunity to develop quickly, in a real job with real responsibilities from day one.
Automation/Operational Technology Engineer