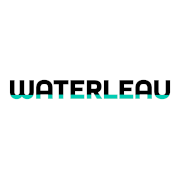 O nás
What we do
Our mission is to protect the four elements of nature: water, earth, wind and fire. We provide environmental technologies for municipal and industrial clients in the fields of water and air treatment, waste treatment as well as energy recovery. We are committed to reduce our clients water, energy, waste and carbon footprint.
We are a market leader in biogas production from industrial wastewater treatment and our municipal wastewater treatment plants are amongst the largest on the African continent. We provide safe drinking water in countries with water shortage. Our air competence center is located in France and counts more than 500 references in cleaning off-gas en flue gases. Our thermal treatment solutions are state-of-the-art designs capable of treating large volumes of municipal, industrial and medical and waste and waste. We are a pioneer in the production of green energy from organic waste, our biomass-to-energy plant in Ieper is our R&D center and a reference in biogas production.
Our services range from design and build to the operation and maintenance of treatment plants. The Waterleau global office is located in Wespelaar (Haacht), but our network of local offices is spread around the world. Our track record counts more than 5000 references in 85 countries.
What we look for
We are looking for strong personalities willing to promote environmental stewardship. We seek operational, pragmatic and entrepreneurial individuals. As the world is our home, we recruit people willing to travel and ready to work in teams with colleagues all over the world.