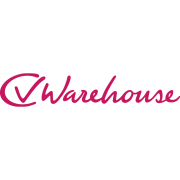 About us
CVWarehouse is a Software as a Service provider that offers companies a complete e-recruitment solution.
Companies use CVWarehouse to offer the visitors of their website a clear career section with a tailored overview of the jobs they have on offer. Candidates can apply directly on-line in a discrete and 100% confidential way and track their application status on-line in CVWarehouse.
In the back-end, companies use the CVWarehouse Applicant Tracking System (ATS) to follow up on every application directly. The ATS allows companies to keep track of their recruitment flow on a day-to-day basis. Long-term, CVWarehouse serves as a pool of talent, keeping all recruitment history at their fingertips, powered with a search engine to retrieve any candidate from the past when a new vacancy opens up.
All jobs of all companies that use CVWarehouse are also posted on cvwarehouse.com centrally. The CVWarehouse job site is visited over 3.000 times per day, handling between 250 and 500 on-line applications.
CVWarehouse has made over 60 customers in the first 2 years of its first release and is e-recruitment market leader in Belgium, serving both national and multinational companies.
Spontaneous Application - Support / Communication